According to the World Health Organization WHO, antibiotic resistance is one of the biggest threats to global health. But despite the great risk, lots of antibiotics are poured into water and food for animals - unnecessarily. The preventive medication means that you can be careless with the cleaning among the animals, and thus save on staff costs.
"Antibiotics are a cheap solution for masking poor animal husbandry," says Oskar Nilsson, who is a laboratory veterinarian at the Swedish Veterinary Institute.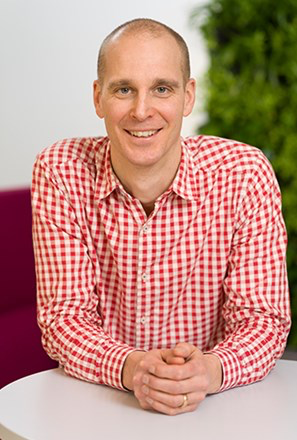 Gotland's Moving Floors concept really goes outside the box, in the literal sense. By moving the floor under the animals, the manures are transported away, it becomes cleaner and less antibiotics are required.
Hygiene important for health
The idea was born when the inventor Tommy Lindvall saw a television report from National Geographic about the wildebeest living in thousands together without getting sick, as they move from the n their manure on the savannah.
Tommy Lindvall realized that if the animals can not move, the floor on which they live must move instead.
- Hygiene is important to ensure that the animals are healthy, says laboratory veterinarian Oskar Nilsson. Animal husbandry is a Swedish showpiece. We have restrictions on the use of medicine for animals, which now also applies in the rest of Europe.
- And in Sweden we normally only treat the animal that is sick, in other countries the whole group is given medicine because it is easier to spread the antibiotic in the food or water.
These are quite cheap medicines, Oskar Nilsson explains and points out that the movable floors are also more comfortable to live on than floors with gutters.